While Boston is one of America's most historical cities, it's also a modern hub teeming with local culture. From museums to sporting events to fine dining, there's something for everyone in here in Beantown. And if you've just relocated to the city and aren't sure where to start your exploration, we've got you covered! With the help of Cheap Movers Boston (http://www.cheapmoversboston.net | Tumblr), we've compiled the following go-to's that are essential for every new Bostonian. Checking these items of your Boston bucket list can help you and your family feel more at home:
Freedom Trail
This 2.5-mile walkway leads visitors through 16 different locations that were crucial during to the Revolutionary War. You can choose to take a professionally guided tour or hit the trail solo. If you're crunched for time or simply want to see the highlights, stick to Boston's North End where you can see Paul Revere's home and drop by the Old North Church where the famed lantern was lit. It's a perfect outdoor activity for families and is fun to do in sunny weather.
Institute of Contemporary Art
For those who crave culture and fine arts, Boston's Institute of Contemporary Art rivals the MOMA in New York City and is known for its rotating art exhibits and unique architecture. The sharp-angled, glass structure was designed by Diller Scofidio and Renfro and is located near the city's rapidly evolving Fort Point Channel district. The Institute surprisingly doesn't collect artwork and instead features an evolving rotation of intriguing international exhibits and performances.
Back Bay Neighborhood
The Back Bay neighborhood is famous for its charming 1800's Victorian-style houses that have become well-known throughout the nation. It also features charming boutiques, high-end retail, and antique stores that create a shopper's paradise for residents. And with dozens of cozy coffee shops, neighborhood bars, and upscale dining options, it's a favorite spot for Boston's nightlife as well.
Charles River Esplanade
Stretching across 3-miles of the Charles River, the Esplanade is a lush, green park that provides plenty of riverside activities to residents of all ages. With canoe, kayak, and boat rentals, it's a great place to see Boston's landscape from the sea. The park also has many pavilions, playgrounds, bike paths, and barbecue pits as well, and is the ideal setting for weekend get-togethers or family gatherings.
Fenway Park
If you're a sports fan, get ready to fall in love with Boston's Fenway Park, one of the city's most famous and beloved spots. Here, both locals and residents can catch a Red Sox game or go on a tour of the impressive stadium grounds. Afterward, visitors can also head directly beneath the stadium's stands to the Bleacher Bar, which offers local beer and tasty American diner cuisine. There are also many favorite restaurants in the park's neighborhood as well, and includes Island Creek Oyster Bar, which serves fresh seafood dishes and craft cocktails.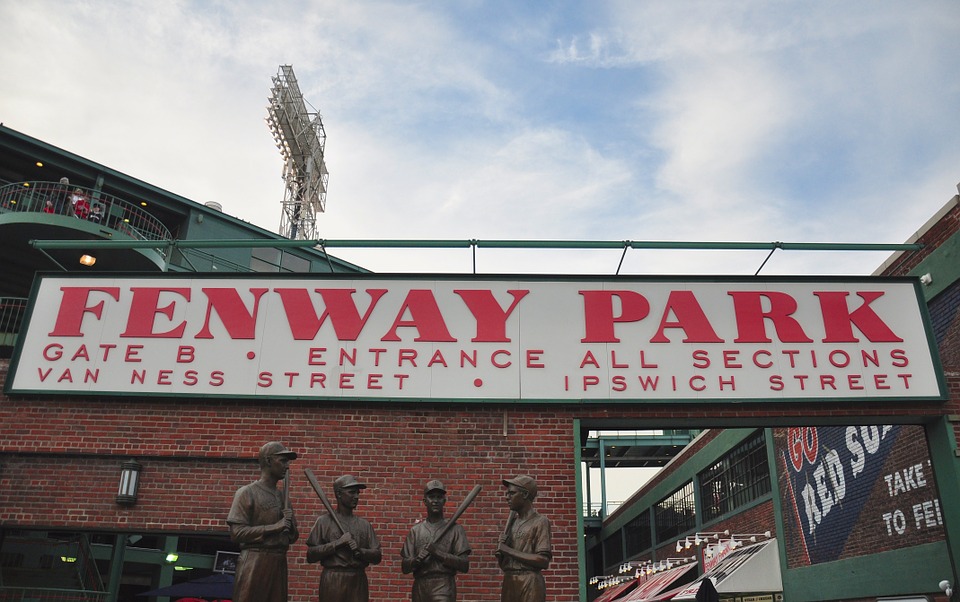 Boston is arguably one of the United State's most historically significant cities. It was originally colonized by English Puritans who were fleeing from religious persecution, became one of the most important trading cities in the New World, and served as the center for radical political thought before and during the Revolutionary War. And while the city retained much of its historic allure, it has also modernized over the past few decades and has become well-known for its sporting events, live entertainment, museums, and fresh New England seafood. And if you're planning a trip to Boston with your children, here are the top five family-friendly attractions that you'll find in the city.
1. DUCK Tours
Acquaint your family with the city of Boston by taking them on a fun DUCK Tour. And yes, you read that right! Every one of these tour buses is shaped like a duck and is lead by a "Con-duck-tor" who serves as a guide throughout the city. You'll pass famous landmarks such as Quincy Market, Newbury Street, and Bunker Hill, and once you reach the Charles River, your bus will transform into a motorized boat! As you glide through the water, you'll get see stunning views of the Boston skyline and attractions on the shore. And if you're lucky, the driver will even let children onboard help drive the boat for a few minutes.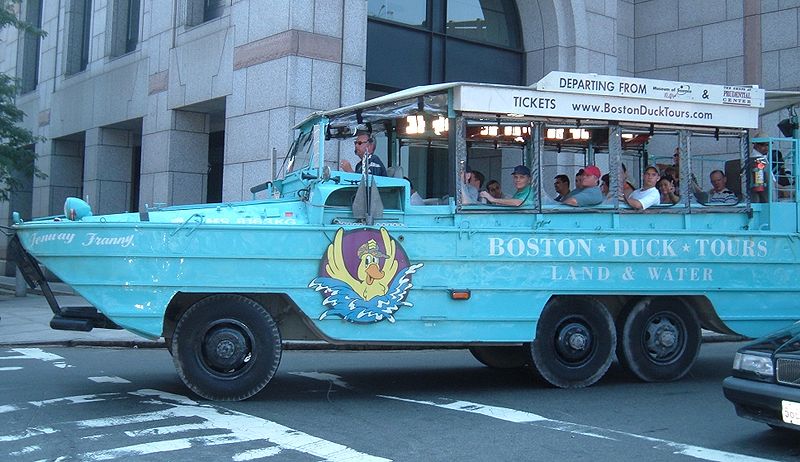 2. The Boston Children's Museum
The Boston Children's Museum is a fantastic place for families with young children. Located alongside the Boston waterfront on Congress Street, the Museum is full of interactive exhibits that are sure to keep kids (and adults!) entertained for hours and include a life-size animatronic Dilophosaurus, a Japanese House, and a 3-foot climbing structure. The museum also hosts many special exhibits throughout the year with free admission, which is perfect for families on a budget!
3. Fenway Park
A trip to Boston would be incomplete without watching an exciting  Red Sox game at Fenway Park. Located on Yawkey Way, Fenway Park is the oldest baseball stadium that's still used by the major leagues in the United States. And if you can't get tickets for a game while you're visiting, you can always take a one hour guided tour of the park during the day. Your family will get to walk the field, visit Pesky's Pole, and sit on top of the famous Green Monster. Even if you're a Yankees fan, it's easy to admire the stadium's long history and the enthusiasm that locals have for their iconic baseball team.

4. The Museum of Science
Boston's Museum of Science is one of the largest and most impressive science museums in the United States. With six planetariums, three restaurants, four gift shops, and a dome-shaped IMAX theater, there's plenty to do and see here! Children can check out live demonstrations on electricity, observe the largest Van de Graff generator in the world, and learn about meteorology in a weather generator center. Just be sure to keep you family together, as the museum can get extremely busy and hectic as times.
Finally, for those who are interested in Boston's rich history, take your family through the city's Freedom Trail: a redbrick walking trail that's about 2.5-miles long. You can choose to take a guided tour or walk the trail yourself, and as you follow the scenic path,  you'll come across 16 iconic sites from Boston's past. And if you follow the trail all the way to its end, you'll finish at the U.S.S. Constitution, one of the oldest warships in the entire world! A few other sites you'll pass by include Paul Revere's House, the place of the Boston Massacre, and the Bunker Hill Monument. It's a great way to spend time with your family in the great outdoors while learning about the history and culture of Boston.
The Freedom Trail is one of Boston's richest history zones and contains many iconic places that existed during our nation's fight for independence. These landmarks, museums, and designated areas commemorate famous battles, meeting spots, and other events that were instrumental in building a new nation.
With a length of 2.5-miles that's accessible by walking through downtown Boston; the Freedom Trail has guided tours that are provided by The Freedom Trail Foundation. Once on the trail, you'll have 16 official sites that you can visit on the full tour. But if you're only planning to do part of the tour, or want to walk the trail by yourself, here are the best sights that we recommend seeing on the Freedom Trail.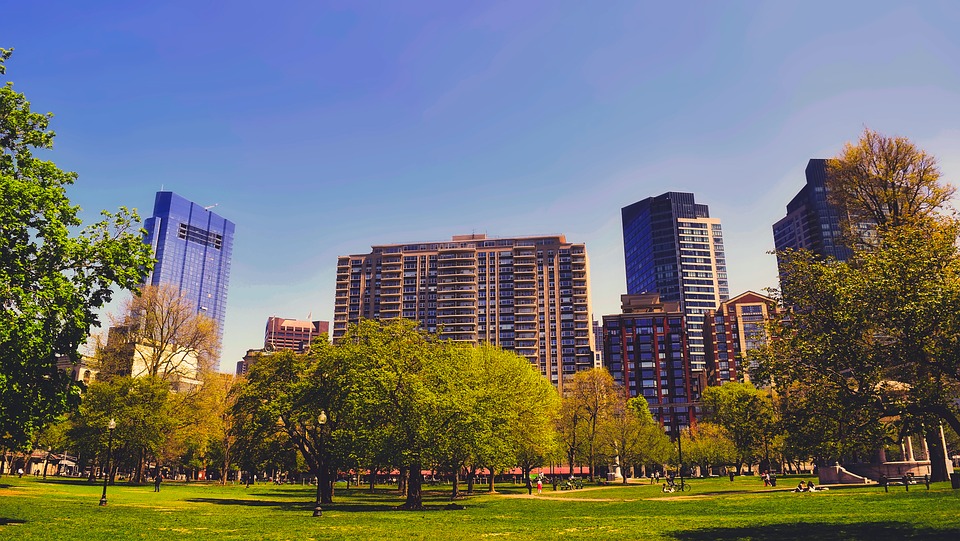 Bunker Hill Monument
The Bunker Hill Monument is a great starting or ending point of the Freedom Trail and is the site of the American Revolution's first organized battle series. Since most of the fighting took place at the neighboring Breed's Hill, visitors will love observing the spot from the tall Bunker Hill Monument. And with a nearby museum and stairs that lead to a lookout, it's perfect for history buffs looking to gain insight into the area's role in revolutionary times.
Old South Meeting House
This historic building has been preserved in Boston for nearly 300-years and was originally built in 1729 as a religious meeting place for Puritan groups (though it's never been referred to as a church). The meeting house is best known as the place where the early political activist group, The Sons of Liberty, gathered to protest the British tax on tea that soon became known as the Boston Tea Party. Today, the building is open for visitors to see where Samuel Adams made his famous speech to the colonists and can also read notable information about colonial members such as Phyllis Wheatley, Paul Revere, and young Benjamin Franklin.
Old State House
Located next to the current government buildings in Boston, the Old State House is another cornerstone piece of the Freedom Trail. The first colonial government representatives met here after the building was completed in 1713, and later became the place where Samuel Adams, James Otis, and John Adams started the call against parliament's taxes. The house also became the first place where the Declaration of Independence was read out loud to the citizens of Boston.